Some of the links in this post are affiliate links. This means that when you click on one of these links, I earn a small commission at no extra cost to you. Also, as an Amazon Affiliate, I earn from qualifying purchases.
---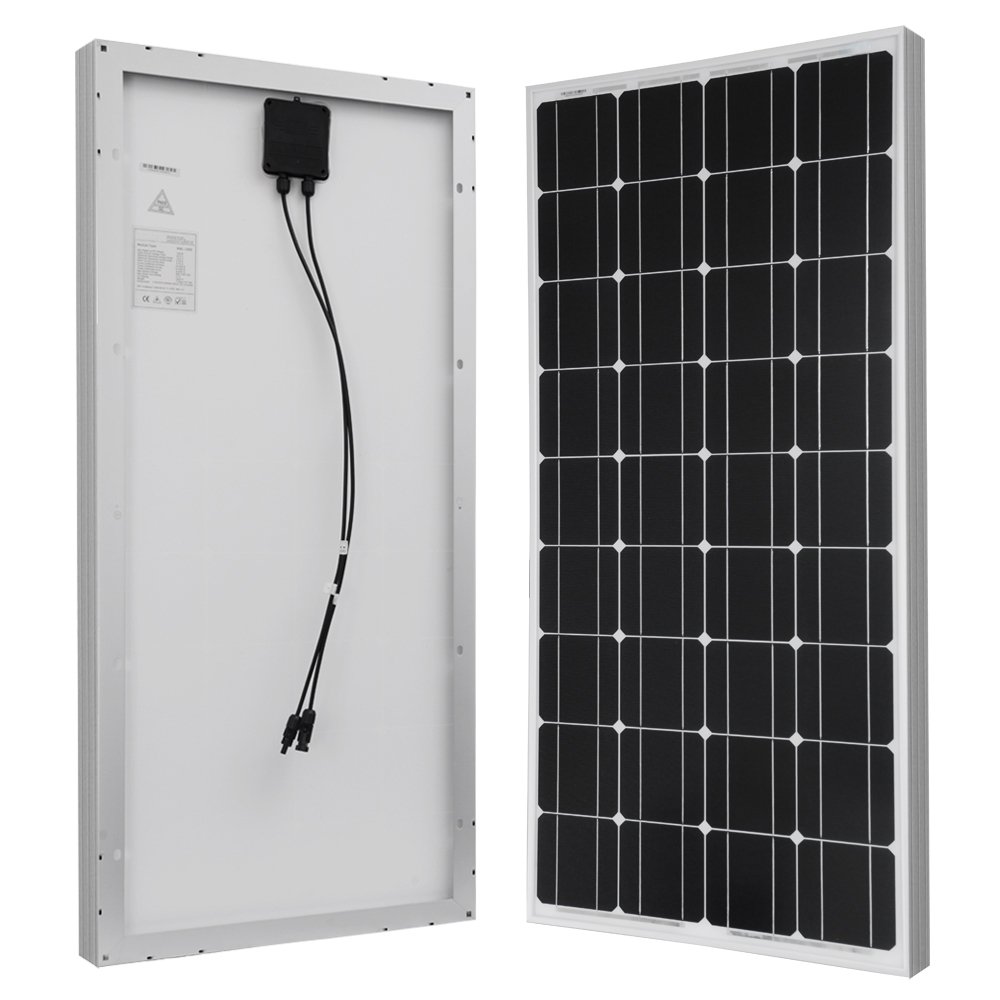 I installed a 200 watt solar panel in my home in May 2016. Since then I have been researching solar panels. I think I am becoming a solar energy enthusiast to say the least. This is an HQST Solar Panel Review. I believe that solar energy is the way to go when it comes to being energy efficient. After installing my first Solar Panel and reading a few solar panel reviews, there are a few things that I look for. I believe anyone who is interested in buying a solar panel and is not a solar panel "expert" will benefit from this review of the HQST 100W Monocrystalline Solar Panel and other Solar panels.
---
How much Power?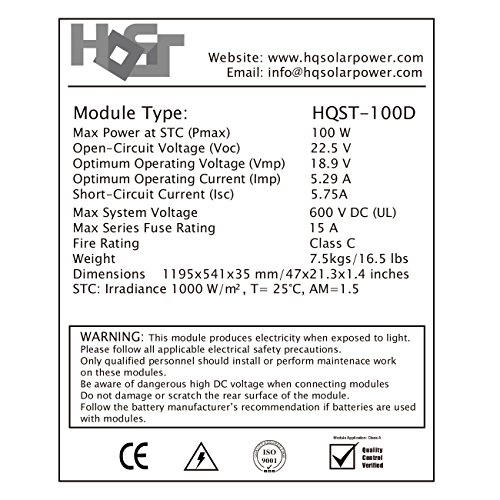 The 100 Watt rating on the solar panel refers to the peak power that the panels can out put when placed under direct sunlight. It is the ideal case. In reality you will not get this peak power all through the day. If you have direct sunlight for 5 hours, then the solar panels will ideally output 500 Wh of power.
This means you can use the solar panels to ideally supply 500 Watt hour of power to your battery or to any direct current load that may be connected to the panels. In my own case I bought my solar panels to charge my 200Ah battery. It is more realistic to assume that the panels will only supply 80% of the max power rating even when you have an almost ideal situation. If however there is some shade, some cloud or your placement does not allow for adequate sunlight to your panels the amount of power outputted will be affected.
Solar technology has advanced greatly such that you can easily find a solar panel in just the right size to suit your electrical/electronic needs. Purchasing 100 Watt solar panel is a great choice if you merely want a small solar PV system for your home or your RV. This HQST Solar Panel Review will give you an insight on the HQST 100 Watt Monocrystalline Solar Panel; its features, pros, and cons including a list of other quality HQST solar panels.
HQST Solar Panel Specification
Maximum Power: 100W
Max. System Voltage: 600V DC (UL)
Optimum Operating Voltage (Vmp): 18.9V
Open-Circuit Voltage (Voc): 22.5V
Optimum Operating Current (Imp): 5.29A
Short-Circuit Current (Isc): 5.75A
Weight: 16.5 lbs
Dimensions: 47 x 21.3 x 1.4 inches
FEATURES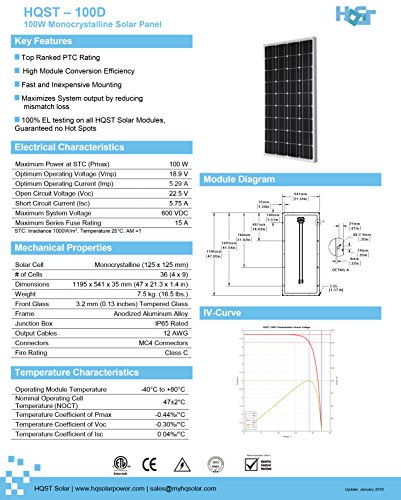 The tempered glass and corrosion resistant aluminum frame allows each panel to withstand high wind (2400Pa) and snow loads (5400Pa), increasing durability and value.
High Module Conversion Efficiency. Its bypass diodes ensure excellent performance in low light environments.
Monocrystalline panels come with high-efficiency solar cells that increase space efficiency.
Pre-drilled holes on the back of the panel allow for easy and secure mounting.
Off-Grid Rooftop/Ground Mounted.
Advanced encapsulation materials with multilayered sheet laminations to enhance cell performance and prolong service life
IP65 rated junction box provides complete protection against environmental particles and low-pressure water jets.
TPT back sheet ensures smooth performance over a long period of time.
5 years material and workmanship warranty including 25 years power output warranty.
Benefits of HQST 100 Watt Monocrystalline Solar Panel
This solar panel is easy to install.
It is ideal for both residential and rural use
Pre-drilled holes on the back of the panel provide a fast and secure mounting option.
Its monocrystalline solar cells give you more efficiency per space compared to polycystalline solar panels.
It is reliable, having a high conversion efficiency and simple mounting advantage.
This solar panel is quite durable. The cells laminated into the plastic makes it stronger than glass or aluminum options.
Shortcomings
It comes with no bare wire MC4 Connectors
This product has a lot of positive reviews on Amazon. Most of the customers had nice things to say about the product. To see reviews on Amazon, click here.
In Conclusion,
This product seems to be a great one so far. HSQT Solar Panels have proven to be true over time. They deliver quality products that last over time with an amazing warranty plan.
---
(Visited 638 times, 1 visits today)